Books about miscarriage:
Naming the Child
by Jenny Schroedel
Thanks to Sh. Patty's generosity in mailing it to me I have this book and have already read through it twice. Jenny Schroedel is the wife of an Orthodox priest and so features many stories of Orthodox women in her book. It is not a strictly Orthodox-only book however. The subtitle is, "hope-filled reflections on miscarriage, stillbirth and infant death", and that describes it perfectly. This book does not contain much in the way of medical advice or information, but I recommend it highly. There is also a website called Naming the Child which is an extension of the book. There is a section to post your own story if you wish.
Answers in a time of miscarriage
by Bethany Kerr
I have not personally read this book. Bethany has a website with many posts about her miscarriages and miscarriages in general. Here is one review:
"This is an amazing resource for families who have suffered the loss of a baby by miscarriage. The book provides factual answers to many common questions about miscarriage, as well as many poignant stories of loss that Bethany has collected, including her own. This beautiful book gives the reader help, hope, and encouragement, from a uniquely Christian and pro-life perspective." -MARGARET DELLE
There are
many
books about infant loss through SIDS, stillbirth and miscarriage by
Wintergreen Press
found on the site
Babies Remembered
. In addition, this site has a wealth of information for caregivers about assisting families as well as for the families themselves. You can spend a week simply going through this wonderful site. The founder, Sherokee Isle, lost a baby to miscarriage, one to stillbirth and one to ectopic pregnancy. She has two living sons as well.
Services:
Now I Lay Me Down to Sleep
is a phenomenal service offered at no cost by about 7,000 photographers both around the country and in 25 countries. These professional photographers come to the hospital or hospice and take beautiful photographs of babies (born 25 weeks gestation and beyond) and their families. The photographs are taken in a sensitive way, retouched and then placed on a DVD or CD for the parents. Many examples are able to be viewed on their site. NILMDTS is a non-profit foundation.
If you want to help:
Bev's Country Cottage
has a
page full of patterns
for burial gowns and shrouds and also tiny pouches (for really little babies who cannot be dressed) that you can make to give away. Items made from these patterns cannot be sold. Your local hospital OB unit will appreciate having a stock of these to dress babies for their parents. I have seen the difference it makes for parents to see their babies dressed with dignity and in something other than a generic hospital blanket. There are plenty of patterns both intricate and simple in knit, crochet and sewing so it doesn't matter where your abilities lie.
Charlotte's chapter of Threads of Love
has a
PDF online
with TONS of knit and crochet patterns for bonnets/hats, booties, sweaters and blankets. A very good resource.
There are many programs that donate care packages to hospitals including grief packages and NICU packages. As I come across them, I will post some of them here:
Mikayla's Grace
is a non-profit organization that was started by a couple who lost a 24 week daughter in the NICU. Since then, they've also had an early miscarriage. They put together both NICU care packages and Angel boxes (descriptions
here
).
EVAN'S EMBRACE
donates comfort baskets to Seattle area hospitals, which are then given to parents of babies born still or die shortly after birth.
Our baskets contain a handmade blanket, journal, picture frame, small stuffed animal, box of tissues, and various other items. Also included is a list of babyloss resources to help these precious families at such a difficult time.
We gratefully accept donations of the baskets themselves and items to fill them. Financial gifts are welcomed to cover items not donated, and to help with our administrative costs.
JULIA'S JOY
donates hand-made baby memorial outfits to Seattle** area hospitals for newly bereaved parents whose babies are born still, or die shortly after birth, age 20 weeks gestation to full term. They are also available directly from us.
We believe every baby deserves to be dressed beautifully in something their size - for the purpose of precious photos, burial, or for parents to keep in cases of cremation.
We lovingly sew these gorgeous gowns and outfits from donated wedding dresses, prom and special occasion dresses, and other suitable fabrics.
**If you are interested in donating a wedding dress or similar, and/or would like to give your time and services by sewing outfits, or you know of a hospital elsewhere that would like to receive memorial outfits from us, please email Julia and Evan's Gramma Vicki at:
evansembrace@gmail.com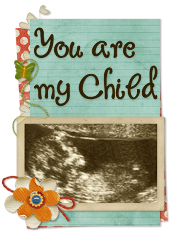 You are my Child
was created by Crystal in memory of her son Nathan, lost at 16 weeks. She was dismayed to find very few resources for babies lost to miscarriage/ in the 2nd trimester.
"For most families, once the pregnancy test comes back positive... you begin to make plans for that child. You imagine how they will fit into your life, what they'll look like, etc. When you lose that child, your hopes and dreams for that child are shattered. The only memories to remember when they're gone, are the pregnancy and the brief moments after delivery. Depending on the gestation, some never experience delivery to see or even know the gender of their child. For a lot of families, there are no photographs or physical mementos to even acknowledge their child existed.
'You are my Child' creates memory boxes for families who experience a miscarriage or stillbirth. They are filled with items that others wished they had or needed during their stay in the hospital. Our boxes offer both practical and emotional support to help families in their grieving process, both during their stay and once home."
These boxes are filled with items donated by other grieving families: candles, blankets, tiny teddy bears, tiny crocheted and sewn gowns and pouches, books, etc. It is a very rare resource for these tiny babies.
Calvin's Hats
(from the home page):
Calvin's Hats is a non-profit organization
that distributes the tiniest of hats to families
who have little ones leave much
too soon.
Our hats go to hospitals across the United States and
to individual families all over the world.
Our wish is that these tiny hats will carry with
them a
small amount of healing, comfort, and peace...
whether your little one was born yesterday
Parents can request a hat in the proper size be sent to them at no charge. In addition, there is an area to provide information for people who wish to help by knitting and crocheting hats.
IOCC (International Orthodox Christian Charities) Emergency Baby Kits
You can
put together a baby kit
to send to the IOCC. This is a nice thing to do in memory of your baby.
To assemble a Baby Kit you will need
2 shirts
2 gowns or sleepers
2 receiving blankets
6 cloth diapers
2 diaper pins
1 sweater or sweatshirt
2 washcloths
Wrap items inside one of the receiving blankets and
secure with diaper pins.
Angel Babies Blog
I created this blog as a home to discuss ways you can help infant bereavement support programs in your local area, including links to patterns, ideas for how to start up your own sewing/crafting group, how to distribute items you've made, and current needs in my own local area. Please join right in! I would love your feedback about what patterns work well, and tips for success.





The families who receive your carefully handmade items will feel the love that you put in to them. Thank you!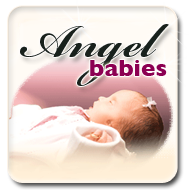 Make a blanket, give a blanket:
There are lots of suggestions out there for gifts you can give bereaved parents. One of the more common is a baby blanket. These take many shapes and forms and can be bought retail, hand-made or commissioned. Here are a few ideas:
Angel Storybook Keepsake Baby Blanket
per the site: "The Angel Storybook Keepsake Baby Blanket is the perfect memorial keepsake for a baby or a child. Unfortunately, I've experienced the loss of a niece and I know the grief that a family goes through. Therefore, this angel blanket is my way of giving parents something to remember their baby or child. It will never take the place of a child, but I hope it allows parents to feel somewhat closer to their angel. The blanket is very soft and is available in pink, blue, green or white. On the satin edges, I embroider your baby's birth story around all 4 edges."
Cornflower Creations' Sympathy Handkerchiefs
per the site: "

Did you know that God keeps track of all our tears and numbers them? It is good to know that when we cry He is listening and cares. Sometimes there just are no words. I think small handkerchiefs are thoughtful gifts to give to a grieving friend to let her know you care. This handkerchief would be nice to give to anyone suffering a loss. It can be monogrammed with their initial or the initial of their loved one. This small hanky can be used to dry tears and even packed away in a memory box, or used as a bookmark in a bible." These are 100% cotton and 12" square, embroidered to order. There are many designs. I think these would make lovely burial blankets for small babies if you are able to wait for the order.
itsablessing's Blessing Blanket
per the site: "The blanket is a beautiful, soft, white yarn with shiny specks. The lacy border is detailed further with delicate white ribbon, tied in a bow at the corner. Keep in mind, this blanket is small. It is meant to be from a baby who was not carried to full term, and therefore is preciously little. It measures 12 inches by 10 inches." These would be beautiful burial blankets.
Miscarriage Blankets and More's Miscarriage Blanket
per the site: "I started making these blankets after losing my little girl years ago. After her death I became friends with two girls who had recently went through miscarriages. I hated how little they had to remember their babies and how much I had been given. So I made them tiny blankets the size that would have wrapped their little ones. Since then I've expanded to reach out to others across the United States and the world. Every penny of profit made off these sales goes to the March of Dimes in the name of my daughter, Kaitlin Terra. Our goal this year is to raise $1 for every gram she weighed at birth." These little blankets tie with a ribbon and come with a matching hat and all are made to order. They come in three sizes (larger by request):
4 - 8 weeks, 9 - 11 weeks and 12 - 15 weeks.

Hand Crocheted Blessings
I (used to) crochet blankets with crosses on them to sell, Latin, three-bar and Celtic. For a little while now I have been making tiny cross blankets for friends who have miscarried babies. These could be kept as keepsakes or used to bury a baby. Some women want one of each. They can be made in either a Latin or three-bar cross. I can offer a few options:

1. If you crochet yourself, I will offer the pattern(s) free if you e-mail me. The only condition is that the pattern not be sold or used for blankets that will be sold. [Ed note: I am currently putting together a page with photos and patterns so you can access them easily.]

2. If you cannot crochet, I will have some blankets already made and ready to mail on short notice.

3. If you are trying to put together bereavement boxes or other packages and wish to include one of these blankets, you may contact me and make arrangements for me to make a number of the blankets for you.

Some photos are below. The second blanket was made to measure for the box I buried Innocent in.
Other very helpful websites:
Coping Together
is unique in that it focuses on the different ways in which men and women react to and deal with a miscarriage. Many sites focus on the woman, but the man is usually overlooked or given a slight footnote. Men are seen as not needing as much support because they usually grieve more privately. This site is also a wonderful resource for information on what a miscarriage is and information on what to expect during and after a miscarriage.